DADOS DA EMPRESA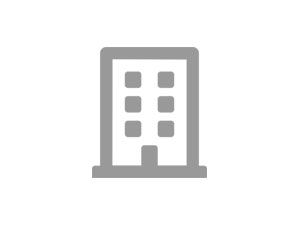 Resumo da vaga
WHAT'S YOUR NEW ROLE ABOUT?
As an experienced CRM Professional, you will lead the definition and execution of the CRM strategy for Brazil. A passionate sports fan with an intuitive understanding of customer experience, you'll harness your knowledge in digital & mobile CRM to run a program of personalised communications that strengthen our relationships with customers and drive engagement on our platform. You will have experience setting up and operating marketing technology platforms to deliver highly personalised and relevant direct communications. With strong analytical skills you will be comfortable translating complex data and insight into simple and meaningful customer initiatives and communications. You will have experience working with agencies and will have run successful CRM programme for a major brand or sports property either from an in-house or agency position.
HERE'S YOUR ROLE BROKEN DOWN (NOT ALL OF IT, JUST THE MOST IMPORTANT STUFF)
Develop and continually optimize the local CRM strategy, including customer journey optimisation, in alignment with the global strategy, to deliver personalized customer experiences throughout the entire journey.
Own the execution of the strategy supported by central and local resources. Work together with the wider Marketing Team in the region, local Customer Service and local Programming.
Provide regular analysis & reporting on success metrics (e.g. customer conversion, engagement/ retention, win-back) to the business.
Develop deep understanding of our customer base and share these insights with the wider Marketing, Programming and CS team.
DO YOU HAVE THESE ESSENTIALS?
Experience leading CRM initiatives (brand or agency-side) from end-to-end (strategy to day-to-day execution, analysis/ reporting)

Proven experience in digital CRM media, email / mobile app campaign management, analytics, & conversion optimisation.

Strengths in problem solving, issue-resolution, ability to work in a deadline-driven dynamic work environment, attention to detail, and ability to multitask.

Proficiency with Marketing Automation Technology Platforms.

Ability to thrive in a fast paced, innovative and collaborative international environment
IT WOULD BE GREAT IF YOU HAD THESE DESIRABLES TOO
Experience working in an international environment / global organisation
Experience launching new and innovative digital products & services
Para se candidatar a essa vaga faça seu login ou cadastre-se.
Detalhes da vaga
Tipo de vaga

Período integral

Educação

Ensino Superior (Completo)